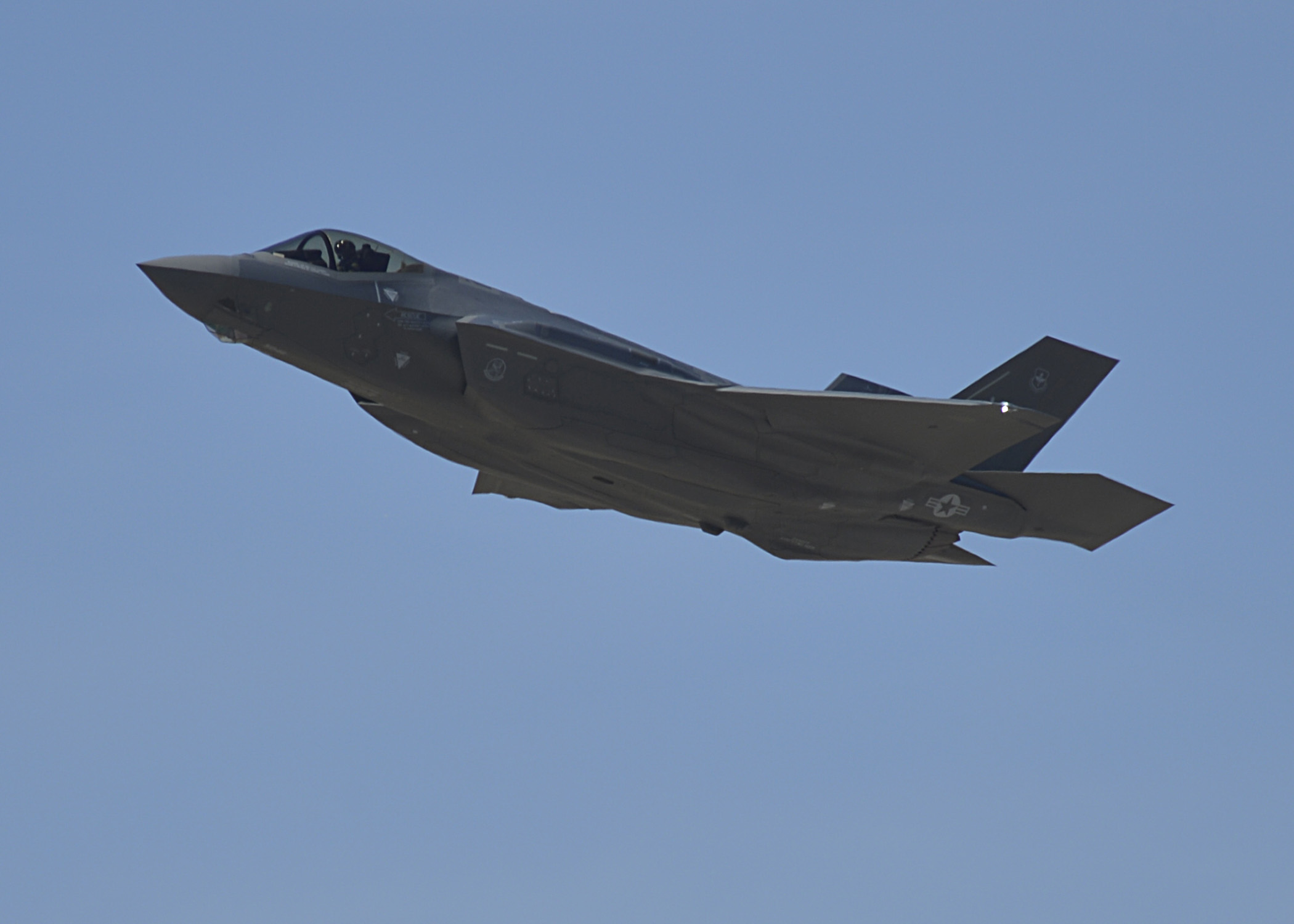 By U.S. Air Force Public Affairs, / Published January 26, 2016
WASHINGTON (AFNS) -- The Air Force is taking the future of airpower to international audiences in England this summer.
The 56th Fighter Wing from Luke Air Force Base, Arizona, will send F-35A Lightning IIs to fly in heritage flights and to be on public display at the Royal International Air Tattoo at Royal Air Force Fairford, England, and the Farnborough International Airshow. This will be the first time the Air Force sends an F-35 to an overseas airshow.
"We're very excited about demonstrating this capability to the world," said Air Force Chief of Staff Gen. Mark A. Welsh III. "The F-35 represents a new way of thinking about data integration, weapons and tactics. We're thrilled to highlight the program and the amazing Airmen who support this cutting-edge fighter."
The Air Force Heritage Flight program features modern Air Force fighter aircraft flying alongside World War II, Korean War and Vietnam War-era aircraft in a dynamic display of our nation's airpower history.
"Being a part of these heritage flights allows the world to learn more about the F-35 and at the same time see just how far airpower has come over the years," said Brig. Gen. Scott Pleus, the 56th Fighter Wing commander. "The F-35 will be the backbone of the Air Force fighter fleet and represent the future for the U.S., our partners and allies. This will be a great opportunity for everyone to see how amazing the F-35 is."